Englund & Associates
Divorce and Family Law
Baraboo Divorce and Family Law Attorneys
Dedicated Client Advocacy on Family Law Issues
From offices in Lake Delton, Baraboo, and Adams-Friendship, the attorneys of Englund & Associates represent clients in family law matters such as divorce, property division, child custody, child support, placement, visitation, and paternity. We also advise clients in matters involving prenuptial agreements, adoptions, and termination of parental rights. Our experience in family law matters allows our attorneys to combine legal skills with rational judgment in order to achieve the best possible outcome for our clients in a difficult situation. We realize that our clients will live with the results of a family law action for many years; therefore, we take pride in ensuring that no loose end goes unresolved, and no opportunity is missed.
Divorce and Custody Issues Are Stressful
Family law matters can be complex and confusing. A divorce or child custody issue can be emotionally devastating and psychologically stressful. According to many mental health experts, divorce is a very significant psychosocial stressor. At Englund & Associates Law Office, our attorneys appreciate the mental side effects that a family law matter has, and we look to guide you through the process to reduce emotional stress.
A family law situation may be your first encounter with an attorney and the court process in Wisconsin. No two family law cases are the same, and no two clients are the same. You'll need an attorney who can listen and understand the unique circumstances of your case, and learn your priorities. You'll need an experienced attorney who can represent you by appearing at court conferences, conducting depositions, preparing pleadings, attending motion hearings, and if necessary, take your matter to trial.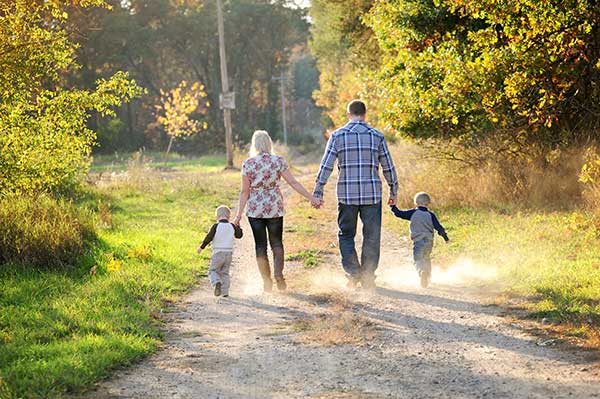 Comprehensive Divorce, Custody, Property Division, Child Support, Mediation, and Family Law Practice
Our attorneys offer sound advice and guidance in virtually every type of family law problem. We don't judge our clients or second guess what is important to them in family matters. Instead, we set realistic goals, fight smart and balance our clients' short-term and long-term interests. Often, it is a skillful blend of artful negotiation and strategic litigation that yields the best legal results.
The lawyers of Englund & Associates Law Office will represent you in every family law matter in Wisconsin, including:
Divorce
Child Support
Child Placement/Visitation
Child Custody
Paternity
Post-Divorce Modification
Property Divisions
Adoption & Termination of Parental Rights
Prenuptial Agreements ("prenup")
Postnuptial/Postmarital Agreements
Annulment
Divorce Mediation
Qualified Domestic Relation Order (QDRO's)
Guardianship
Grandparent Visitation
Family Lawyers Representing Clients in Portage, Mauston, and Adams
and across Central Wisconsin
Contact the experienced family law attorneys of Englund & Associates Law Office in Lake Delton or Baraboo or Adams if you need a divorce attorney, or if you need a lawyer for child support, child custody, child visitation, placement, or other family issue. We represent clients throughout the central Wisconsin area including Sauk County, Juneau County, Adams County, and Columbia County. Our attorneys routinely handle cases in the courts of Portage, WI; Adams, WI; Baraboo, WI; and Mauston, WI.
We believe our skill, experience, and perspective are factors that set our law firm apart from other Baraboo and Lake Delton family law attorneys.
Get Solid Legal Advice.
The best first step towards solving your legal issue is to get solid legal advice from experienced attorneys.