Englund & Associates
Criminal Defense Law
Baraboo and Lake Delton Criminal Defense and OWI DUI Lawyers
Englund & Associates Law Office handles all types of criminal cases ranging from misdemeanors and drunk driving (OWI/DUI) to homicides and white collar crimes. The firm's criminal defense attorneys take pride in working with clients to provide the best representation possible through what can be a very difficult experience.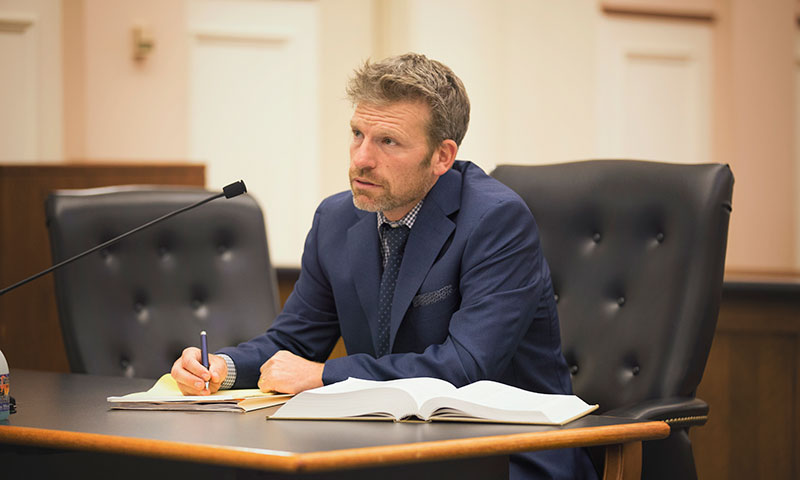 Record of Dismissals, Acquittals, and Favorable Settlements
Englund & Associates criminal defense attorneys have built a strong record of dismissals, acquittals, and favorable settlements for their clients in many of the surrounding counties, including Sauk (Baraboo), Columbia (Portage), Adams (Friendship), Juneau (Mauston), Monroe (Sparta), and Marquette (Montello). From unique settlements to complex jury trials, the firm's criminal defense lawyers work with their clients to make smart decisions throughout each case.
Defense Lawyers For Every Criminal Charge
Attorney Jay Englund defends people against every type of criminal charge. Whether you are charged with a drunk driving offense (OWI) or a homicide, Attorney Englund will work hard to find solutions to the problems you never expected. Attorney Englund will defend you against any criminal charge.
I was charged with a crime that would have devastated my personal and professional reputation, if convicted. Having never been in trouble criminally, this experience was the most traumatic and devastating experience I have ever endured. I contacted several attorneys prior to formally deciding which attorney to hire. The only attorney I developed any rapport with was Attorney Jay Englund. Attorney Englund was willing to carefully examine and discuss all of my concerns professionally, and without judgment, and I could tell during our conversation that he was passionate about his work, and that I could trust him. Not just with "a case", but with MY case.

"Attorney Englund examined every angle of my case, and shared everything that he saw, and thoroughly discussed how he planned to approach every scenario, and specifically informed me of why his experience indicates that he is providing the best approach. During a situation in which I felt I had no control, it was comforting to have somebody updating me every step of the way. I knew nothing about criminal law prior to the case, and I will be forever grateful that I hired the best attorney for the job."
Client Reviews for Criminal Defense Lawyer
Read more client reviews for Wisconsin criminal defense attorney Jay Englund.
Free Consultation to Discuss Criminal Charges
Call the Baraboo office at (608) 356-5700 for a free consultation regarding criminal charges.
Contact Baraboo Dells Lawyers
If you are under investigation or have been charged with a crime, don't say anything without first consulting with an experienced criminal defense attorney. Contact Englund & Associates Law Office LLC in Lake Delton/Wisconsin Dells, Baraboo, or Adams-Friendship and receive a confidential analysis of your case. Regardless of the charge, the criminal attorneys at Englund & Associates Law Office will defend you.
Get Solid Legal Advice.
The best first step towards solving your legal issue is to get solid legal advice from experienced attorneys.