Resources
Researching a Legal Matter?
You may be researching a legal issue for yourself, or for a family member or friend. We provide below a list of web sites we believe will be helpful to your legal research.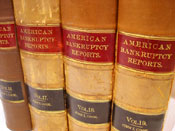 Each legal matter is unique with a specific set of circumstances and consequences. These circumstances and their legal implications are best interpreted with the assistance of a trained and experienced lawyer. Please feel free to consult with attorneys at Pemberton & Englund Law Firm, to evaluate the all the considerations in the legal matter of interest to you.
Juneau, Adams, Columbia, and Sauk Counties
State of Wisconsin
Federal
Other Legal Resources
Criminal Defense Research Websites