Pemberton & Englund
Attorney Zack Guerin
I became an attorney because I want to assist people in seeking justice, for an injury or other wrongdoing. The legal system is unfamiliar and daunting to many people. My job is to fight for my clients and to be their voice."
Zack Guerin
Associate
Assistant
Personal Injury Attorney
As the newest member of our growing team, Attorney Zack Guerin has been with Pemberton & Englund Law Offices, LLC since he was hired as a law clerk while still in law school. Attorney Guerin gained considerable experience clerking for P&E where he focused almost exclusively on personal injury cases. He proved to be instrumental in obtaining a number of very favorable settlements for our clients. Attorney Guerin proved, and continues to prove, his commitment to fighting for individuals injured due to the negligent acts of others.
Passion for the Law and Community
After graduating from law school, Attorney Guerin moved to Baraboo in order to contribute to the community both personally and professionally. Attorney Guerin's passion to help people and pursue justice are the underpinnings of his focus on personal injury law and his love of the outdoors has made his move to beautiful Sauk County, Wisconsin, a winning combination.
The Personal Side
Outside of work, Attorney Guerin is a published author, enjoys spending time with his family, watching and playing sports and doing anything that has to do with being in nature.
Initial Consultation in Baraboo, Lake Delton, or Adams-Friendship
Attorney Guerin can discuss your legal matter either over the telephone or in person at the Adams-Friendship/Adams County law office, or the Baraboo/Sauk County law office.
Contact Baraboo/Wisconsin Dells/Adams-Friendship attorney Zack Guerin today to discuss your legal matter.
Areas of Practice
Personal Injury Law
Family Law
Civil Litigation
Bar Admissions
Education
J.D., University of Wisconsin Law School, 2020
B.A., University of Wisconsin, Whitewater, 2016
Professional Associations and Memberships
State Bar of Wisconsin, Member: 2020 - Present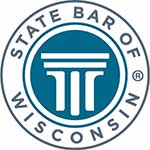 Publications
Why Laws Relevant to Autism Service Dogs Are Giving Parents and Schools Paws and the Suggested Fixes, 49 J.L. & Educ. 685 (2020).
Get Solid Legal Advice.
The best first step towards solving your legal issue is to get solid legal advice from experienced attorneys.