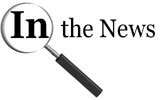 A Sauk County jury awarded a Wisconsin Dells woman one of the state's largest verdicts ever in a personal injury case not involving broken bones. Attorney Will Pemberton represented the plaintiff who received a $535,000 verdict from the case completed in 2012.
Baraboo Personal Injury Lawyer
As experienced Baraboo personal injury lawyers, attorneys Will Pemberton and Jay Englund know that suffering an accident can be both emotionally traumatic and painful. A serious injury can have many lasting consequences, including physical consequences such as pain or disability; emotional consequences, such as increased anxiety and lost quality of life; and financial consequences, such as past and future lost wages, overwhelming medical bills, and long term care.
Accident Attorney Helping Injured Victims Throughout Wisconsin
If you or a loved one has been injured in a car accident or due to another person's -- or company's -- negligence, carelessness, or intentional harm, you should not have to strain with the burden of financial problems while you try to heal emotionally and physically.
You need a good Wisconsin personal injury attorney to fight for you, an attorney who can secure a satisfactory compensation award on your behalf, while you concentrate on medical and health needs. Let the attorneys of Pemberton & Englund help you resolve your legal and financial problems, so you can focus on your recovery.
Noteworthy Case Results

Won a $300,000 settlement for a slip and fall at a restaurant in 2019
Obtained a $725,000 settlement for a car accident with injuries in 2019
Won a $1,000,000 settlement for a motorcylist rear-ended by a truck in 2018
Recovered $300,000 for a burn victim in 2017
Won a $600,000 settlement for a malpractice case in 2016
Obtained $150,000 for an injured motorcyclist client in 2015
Collected a $555,000 jury verdict for an auto accident case in 2012
Won a settlement of $300,000 for a drunk driving accident case in 2011



Free Consultation to Determine How We Can Help You
A personal injury lawyer at Pemberton & Englund can meet with you for a free consultation to explain your legal rights and review the options available to you. With the help of Pemberton & Englund, you may be able to recover a significant amount of financial compensation for your medical bills, loss of earnings and various other injury-related losses and expenses.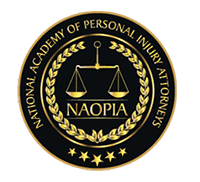 William Pemberton has been recognized by the National Academy of Personal Injury Attorneys, Inc. (NAOPIA) as one of the top 10 personal injury attorneys under age 40 in Wisconsin. The National Academy of Personal Injury Attorneys uses a thorough selection process to determine the top Personal Injury attorneys in each state. With thousands of attorneys in each state, the NAOPIA's rigorous, independent selection process resolves the challenge of attorneys claiming to be "the best" without basis for such claims. For the injured, finding a well-qualified Personal Injury attorney is imperative, and the NAOPIA's process leaves no doubt as to whom the preeminent Personal Injury attorneys are.
Individual Attention for Accident and Personal Injury Victims
Personal injury and wrongful death cases can become complicated and difficult to understand. Whether handling an injury claim resulting from a car/truck accident or a wrongful death claim, every case we handle gets our personalized service, compassionate support, and full attention. Our attorneys are committed to providing personal injury victims with the aggressive advocacy and the knowledgeable support required to get the best possible result.

My wife suffered a severe ankle fracture from a slip-and-fall on parking-lot ice that was not controlled by the defendant even though it was the defendant's unequivocal responsibility to do so. Her treatment and subsequent therapeutic rehabilitation was exacerbated by the fact that she was undergoing chemotherapy treatments for cancer.

"The complexity of the medical bills was staggering, because the costs associated with the personal injury were commingled with the costs associated with the cancer treatments. Attorney William M. Pemberton, with great patience, diligence, and attention-to-detail, sorted through this seemingly never-ending array of medical costs and details and successfully presented the true, defendable facts to the defendant and the defendant's representatives in a format subsequently believed and accepted by them. As a result, Attorney Pemberton successfully avoided both trial and long-term protracted litigation that may have spanned years.

"My experience with Attorney Pemberton was in the slip-and-fall, personal-injury-accident specialization of the law. His professional performance was outstanding and very successful. I would recommend him highly."

Client R.D.
Dedicated and Experienced Personal Injury Trial Lawyers
Our lawyers are well-versed in handling simple as well as complex injury cases. We aggressively pursue all injury and accident cases. The process often includes investigating accidents, dealing with insurance companies, and taking cases to trial when necessary. Hard work and preparation makes us ready for the possibility of litigation. This preparation shows the opposing side that we are prepared to fight for your rights. Being ready and able to litigate a personal injury or wrongful death case often leads to favorable settlements prior to trial.
We represent people across Wisconsin who have a wide variety of injuries:
Automobile Accidents
Truck and Semi-Truck Accidents
Wrongful Death
Slip and Fall Cases
Motorcycle Accidents
Snowmobile Accidents
Boating Accidents
Farm Accidents
Medical Malpractice
Dog/Animal Bites
Sports Injuries
Work Related Injuries
Workers Compensation
Insurance Policy Disputes
Construction Injuries
Product Defects
Serious accident and personal injury cases are generally taken on a contingency fee basis, meaning we receive no fee unless we obtain a financial settlement or judgment in your case.
Act Quickly to Protect Your Rights
Keep in mind there is a deadline for filing cases, called the "statute of limitations." These limitations vary depending on the type of case. Please have an experienced personal injury law firm examine your accident or injury case to determine the limitations period.
Contact Injury and Accident Attorneys
Contact the personal injury attorneys at Pemberton & Englund today to arrange a free professional consult to review your case. For your convenience, we offer home and hospital visits.

Coming home from work, I was rear ended and suffered two ruptured disks in my lower back. I was being pressured by the defendant's insurance company. I didn't know what to do and felt emotional stress. My husband and I decided to find a local attorney who knew the community and who would help us understand what our rights were in being a victim of a car accident, since we had never been in this type of situation before. We talked with Attorney William Pemberton and realized that he was very knowledgeable in the field of personal injuries. William Pemberton understood the stress, emotion and pain that I was feeling due to the accident.

"Even though the process of trying to come to an agreement with the defendant's insurance company was a long process, and we felt like giving up, Attorney Pemberton was there for us and gave us the encouragement that we needed to keep going. We took the case to trial and received a jury verdict in my favor five and one half times higher than the insurance company's policy limits. I was very happy that Attorney Pemberton was able to resolve my case for an amount well above the policy limits and for more than expected.

"Our attorney client relationship was highly professional and William Pemberton's knowledge of personal injury law is exceptional. I highly recommend William Pemberton to those looking for a highly respected attorney at law.

Client R.P.
Representing Clients in Portage, Baraboo, Mauston, and Adams, WI
Our attorneys represent injury and accident clients throughout Wisconsin including Sauk County, Juneau County, Adams County, and Columbia County. Our attorneys handle cases involving car accidents, truck accidents, and other injury cases in the courts of Portage, WI; Adams, WI; Baraboo, WI; and Mauston, WI.
Representing Clients in Madison and Throughout Wisconsin
Pemberton & Englund attorneys also represent clients in Madison and central Wisconsin cities and towns in Dane County, Jackson County, Marquette County, Monroe County, Vernon County, Wood County, Richland County, Iowa County, and Waushara County. The personal injury attorneys represent the injured and their loved ones throughout Wisconsin's 72 counties.